Research, optimisation and espionage.
We test what the new Helium 10 (2023) has in store for its users.
But first, a little introductory information for those who are just entering the e-commerce niche and are not yet familiar with software and tools.
What is Helium 10?
Helium 10 is a tool for selling on Amazon designed to optimise sales and business management. It can be used by both beginners and experienced sellers who want to improve their results.
It was launched in 2015 as a listing enhancement tool and has since evolved into Helium 10, the most comprehensive Amazon selling software solution on the market. According to the authors, their service is used by more than 2 million sellers worldwide.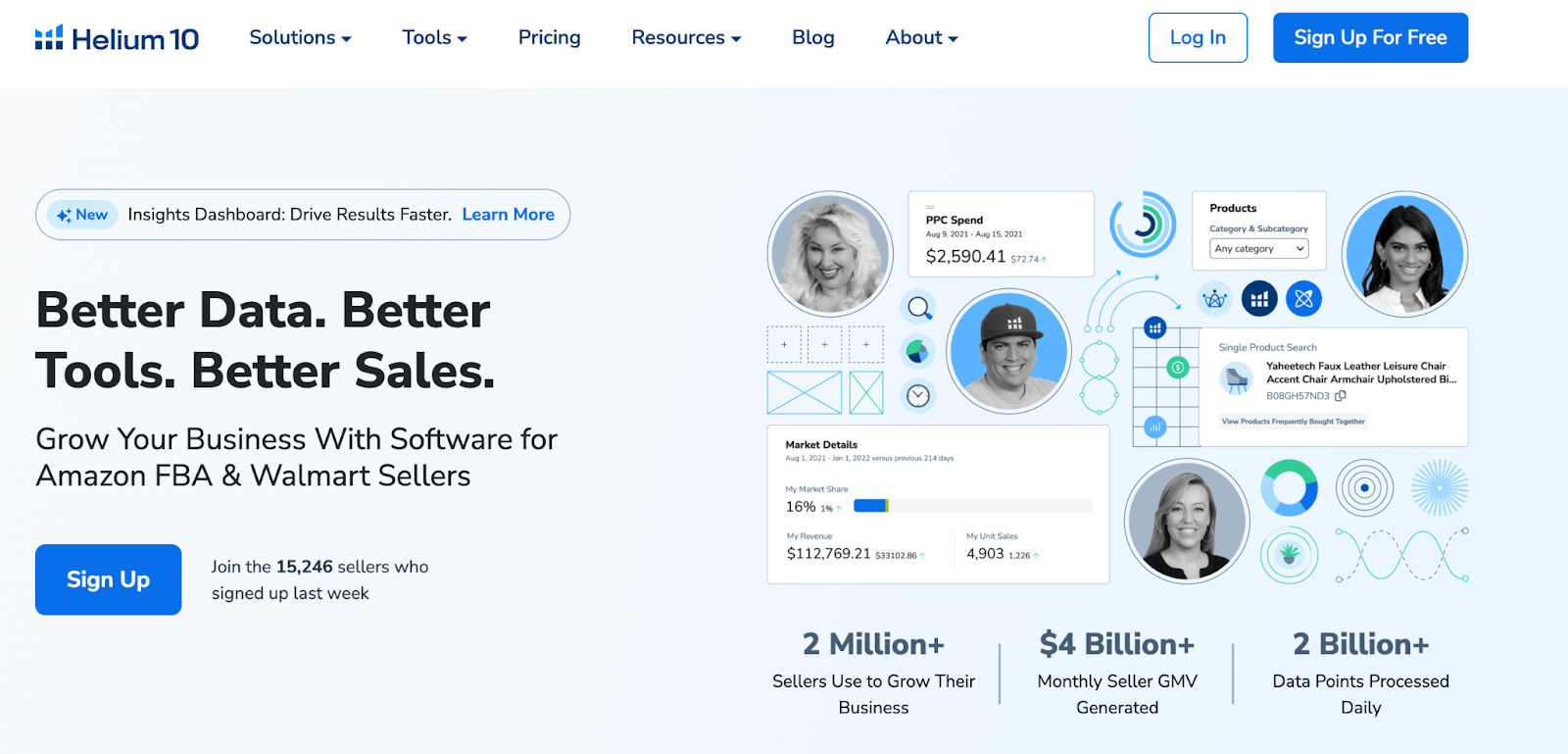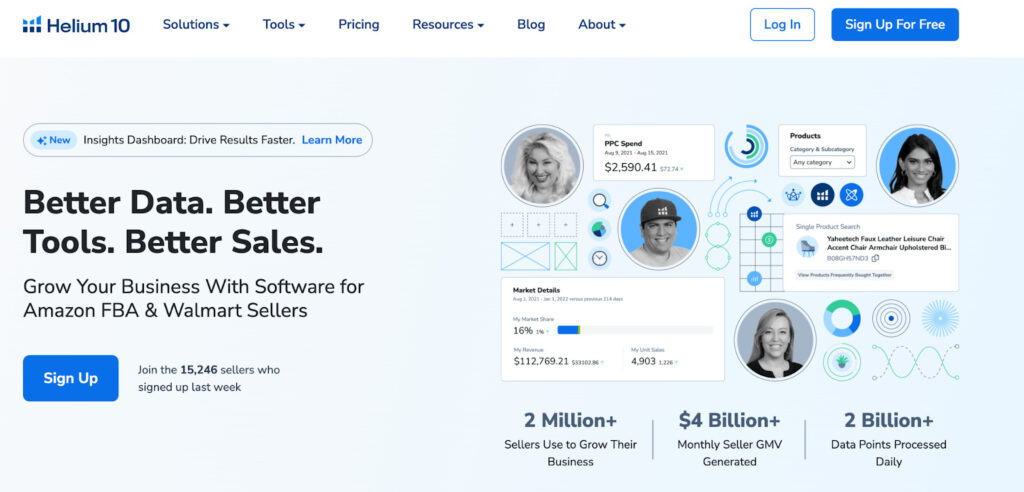 Helium 10 (2023) review
Main features:
Search for high-converting keywords: Helium 10 provides tools to help you find the most effective and relevant keywords that will help drive traffic to your listing.
"Competitor spying": You can track competitors' actions, price dynamics, rankings, and take action to improve your Amazon business.
Listing management: Helium 10 helps you manage your product listings on Amazon, allowing you to update product information quickly and efficiently.
Process Automation: The software allows you to automate many processes, saving you time and money and allowing you to focus on the most important tasks.
Increase sales and profits. Using Helium 10 helps to increase sales on Amazon, making it an essential tool for any business on this platform.
Expert comment:
"In fact, for an Amazonian, Helium alone will be enough to find goods, make analytics, select keys for SEO, PPC, and generally control all processes."
New features of Helium 10 in 2023
In our subjective opinion, one of the most notable new features is the use of artificial intelligence in Listing Builder.
Using relevant keywords and product characteristics, Listing Builder automatically generates a title, bullet points, and product description. At the same time, users can choose the tone of the text to suit their target audience and niche. This is similar to ChatGPT's capabilities, but now integrated into the new Helium 10 tool.
The second improvement we'd like to mention is the increased accuracy of data visualisation in Market Tracker 360 thanks to the integration of Precision+.
The creators call it a "revolutionary tool for salespeople" that will help them track and understand changes in the competitive environment and make informed decisions.
We should also mention the emergence of Insights Dashboards – dashboards for centralising data, ideas and actions. This feature is still in beta testing, but many people have already fallen in love with it for its comfort and ease of use.


And this is not all the "usefulness" that you will find in the updated version, but only our modest TOP.
We also recommend that you pay attention to the Profits function (a profit calculator), Magnet (for in-depth keyword research) and significant improvements to Trends (a tool for analysing market trends).
Is it worth using this software?
Our answer is unequivocal – yes.
However, if you are completely new to online trading, you may find it difficult to understand all the flexible settings and features of this tool.
Therefore, we would like to remind you that we can take control of your project's marketing promotion and save you the trouble of dealing with all this.