Like TikTok, only for purchases ©.
Let's get to know the AMAZON INSPIRE service: how it works, why it's useful, and who needs it.


What is AMAZON INSPIRE
Inspire is a section in the Amazon app that looks like a personalised feed. Users have the opportunity to view photo and video content and make purchases in one click.
The prerequisite for creating a service of this format was Amazon's desire to keep customers' attention after placing an order. After all, in most cases, they: enter a query → go to the page of the desired product → place an order → leave. The task was to continue this path and offer something that would make the customer stay and add a couple of more products to their cart.
As it is written on the official page: "Inspire was designed to make it easier to explore products, find new ideas and inspiration, and make shopping easier and more fun."
At the same time, Amazon has not made any high-profile releases of this service and has not yet implemented it in the web version. It can be assumed that the section is still in the testing phase and is not yet focused on promoting and increasing trading performance.
Nevertheless, Amazon Inspire is definitely worthy of attention.
Detailed instructions on how to sign up for Amazon Inspire
It is very easy to get started with Inspire:
1. First, you need to download the Shopping app. It is available for iPhones or Android devices.
2. Sign in or register for a new account.
3. Click the light bulb icon at the bottom of the navigation bar.
4. Select your interests from the list and start browsing.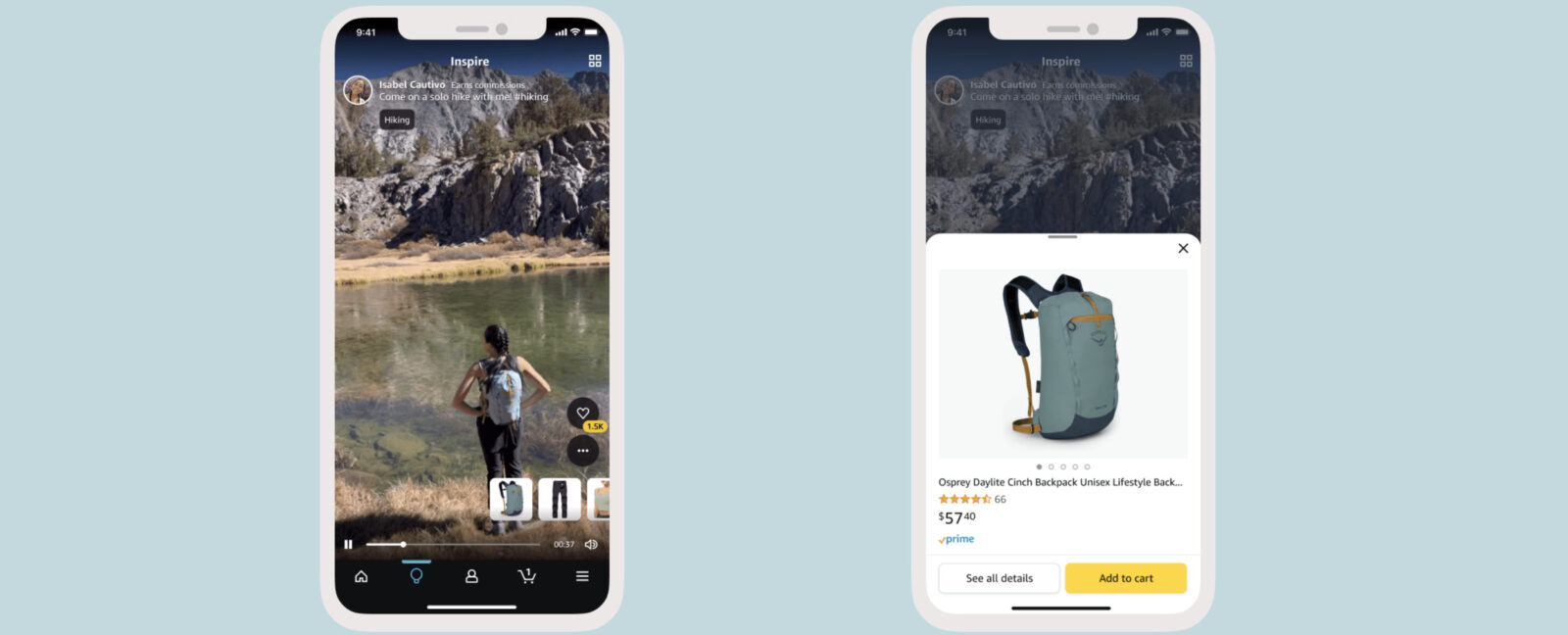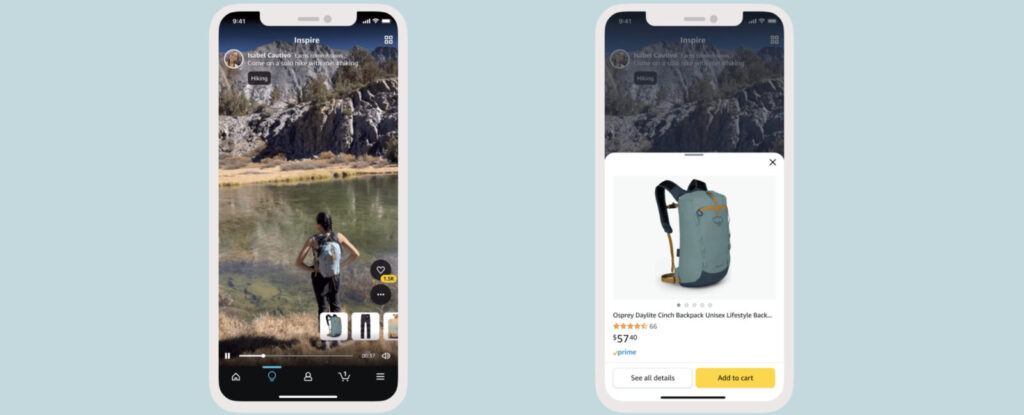 Important! At the time of writing, Inspire is only available to users in the United States.
Who can create content for this service?
It is available to almost all categories of users:
Customers. Some of the photos and videos of reviews (selected by the system's algorithms) may appear in the public feed.
Influencers (if they are registered in the Amazon Influencer programme).
Brands participating in the Brand Registry programme.
At the same time, many may be disappointed by the lack of ability to influence the appearance of their videos in the general feed. As noted, this is decided by algorithms, and users have no control tools.
We can only advise brands to actively post Brand Posts and create high-quality A+ content, and sellers to think about possible cooperation with the platform's influencers.